ALEF is pleased to announce as from the 1st of January 2018 the appointment of Ian Nickson as our Director of Technology. Reporting to the CEO Ian will be heading up the technology division of ALEF from our Dubai and Kabul offices and focusing on driving forward our technology customer services.
Ian brings with him 30 years' experience in the technology sector  implementing global large scale infrastructure & business solutions for blue chip companies within the private & government sectors across the globe and working on some iconic projects such as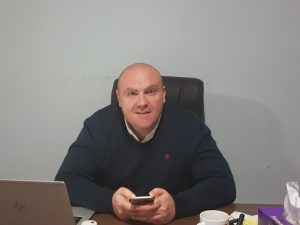 the introduction of the European single currency project. Ian relocated with his family from the UK in 2012 to the UAE and spent time working within the airline and finance sectors prior to joining ALEF. ALEF CEO commented "we are excited to have a person of Ian's calibre who has extensive and long experience in the technology sector to be leading our technical teams".
"I'm excited and privileged to be a part of the ALEF family" said Ian "the opportunity to work with such a talented team and make a difference to the industry was the driver for me accepting this role. It is going to be a great & successful journey"
Contact Details : [email protected]